Drivemode for Android

Our flagship product, Drivemode for Android simplifies how you use your phone while driving. With a streamlined interface to safely access your favorite applications, Drivemode's voice-enabled commands and large buttons let you to focus on driving. Use voice-control, a broad swipe, or a single tap and move seamlessly between applications.
Drivemode's simple interface can integrate many of your favorite apps, including:
Navigation apps like Google, Waze, HERE Maps
Music apps like Spotify, Google Play Music, Player.fm, Poweramp
Messaging apps like SMS, Facebook Messenger, Slack, WhatsApp
Google Now and Google Assistant
Drivemode Dash

Using the most popular features of Drivemode for Android, we designed a safe driving app with the precision and simplicity iOS users expect. Drivemode Dash combines the cleanest interface optimized for driving with the fastest way to move easily between calling, navigation, playing music, and messaging.
Speak to send a text, place a call, start navigation or play music
Voice search destinations and contacts
Access navigation through Google Maps, Apple Maps or Waze
Add favorite destinations and contacts for easy searching
Automatically connect to Apple Music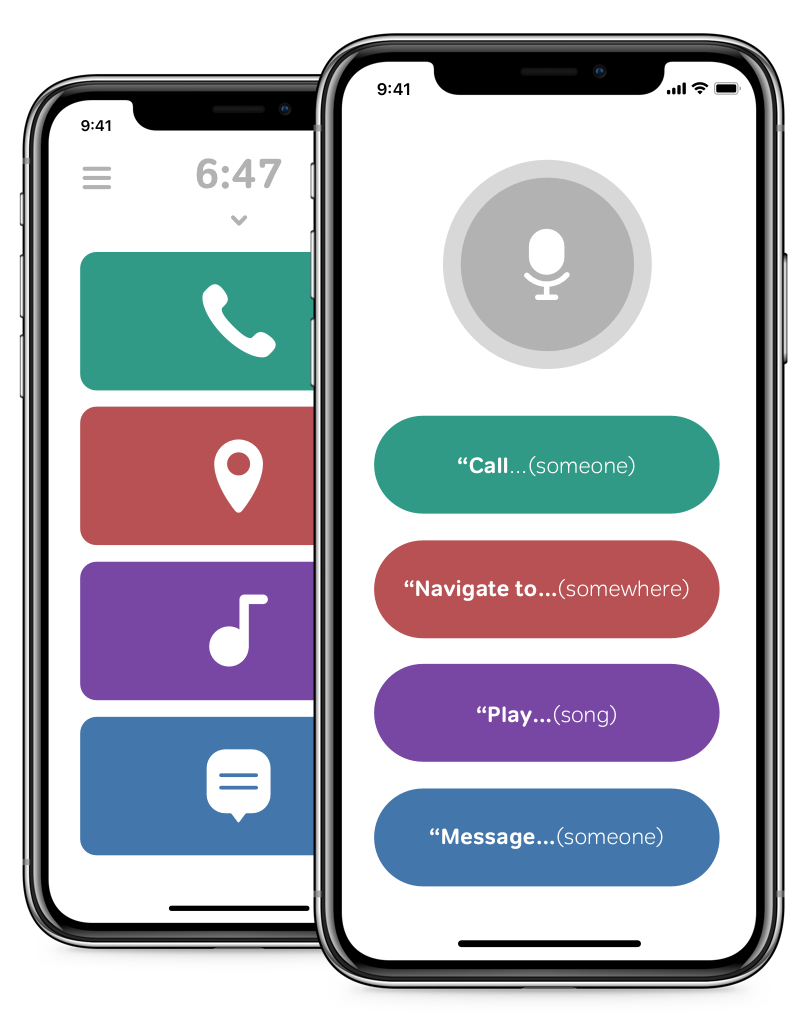 Partnerships
Reach More Drivers With Drivemode
Drivemode partners with great service and product companies to ensure car-related actions can be handled safely, right inside our apps. We help our partners with safe in-car engagement and transactions, insights into driver behavior, targeted communication with customer and much more.